How to make Easter-eggs and bake Easter bread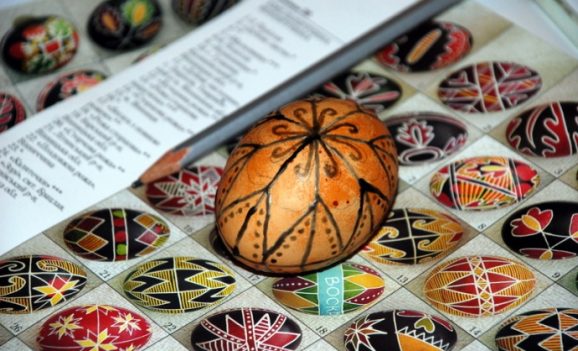 Event date:

March 15, 2011 - April 17, 2011

13:00

Event location:

National Center of Folk Culture "Ivan Honchar Museum"
Kyiv, Ivana Mazepy (Lavrska) Street, 29
Phone: (044) 280 52 10, 288 92 68
Details
To the Easter holidays the National Center of Folk Culture "Ivan Honchar Museum" invites everyone to come and learn how to make Easter eggs, to paint eggs, to bake Easter bread and to the Palm Sunday to learn how to make willow "jokes" and buy everything you need for the Easter at the Fair.
Without any exaggeration Ukrainian Easter Pysanky are to be considered as the "letters to God". Prayers, wishes and dreams were laid in the archaic symbols of patterns made on the eggs. Complete unity of form, color and substance is reminiscent of the eternal harmony of the Universe. From eggs, according to the Ukrainian mythological notions, the world began.
Visiting individual and collective workshops, you can learn the contents of encoded characters; learn regional peculiarities of Easter egg painting and learn how to paint Easter eggs using the traditional ornamentation.
Schedule of workshops on making Easter attributes
[table id=8 /]
Entrance to the museum: adults – 15 UAH, for children, pensioners and students – 3 UAH
Master сlass: 20 UAH