"The mystery of Japanese ornaments": kimono, dolls, and washi paper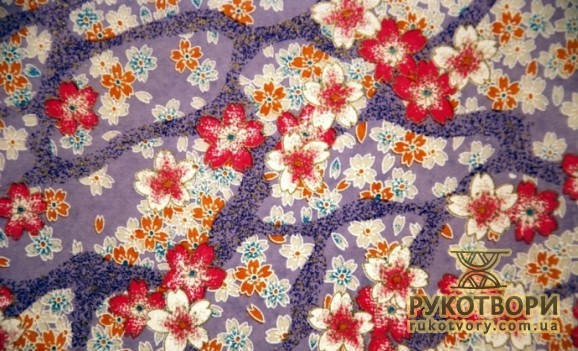 The exposition "The mystery of Japanese ornaments" is being held within the framework of the international exhibition project "Kaleidoscope of cultures of peoples of the world," launched at the Ivan Honchar Museum in Kyiv. Till June 29 all admirers of the Orient will be able to see the refined items of Japanese culture: modern exhibits, created according to traditional samples.
Ukrainian-Japanese Center at the National Technical University of Ukraine "Kyiv Polytechnic Institute," which is an organizer of the exhibit, combined festive and official kimonos and obis, dolls to the Day of Girls, traditional washi paper, and an educational film in one exhibition. On the opening day a surprise awaited the guests: a demonstration of how to put on a kimono correctly, then master classes on origami (the art of folding paper), furoshiki (the art of wrapping presents in cloth), and calligraphy.
The ancient name of Japan, Yamato or Nippon (Nihon) is still being used by local population. Caring attitude to ancient traditions has preserved the wonderful samples of Japanese culture till present day. Today Japanese in traditional kimonos are hurriedly walking along with people wearing European business suits in the streets of Tokyo. The main types of unique Japanese clothes took shape from the 13th till 15th century, and in Edo period the cutting of kimono was simplified and the decoration became richer; the obi is richly decorated both in the front and in the rear, where it is tied in a bow.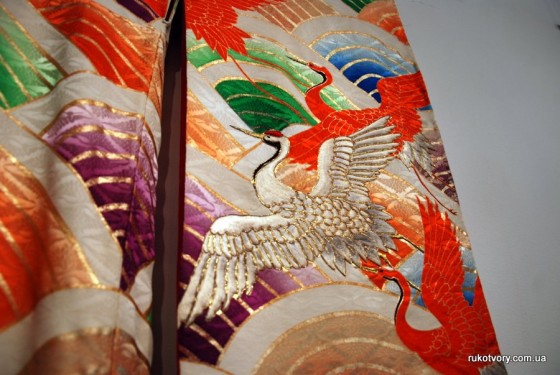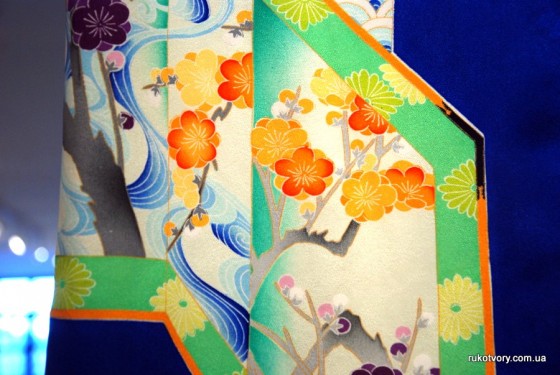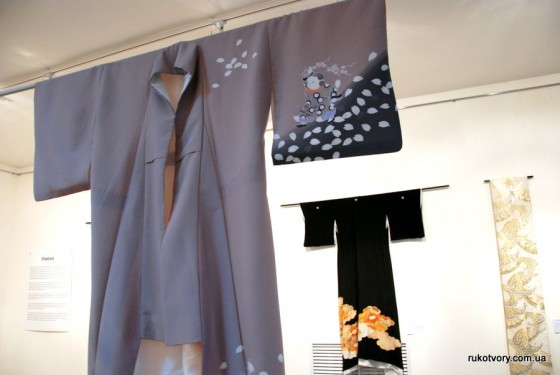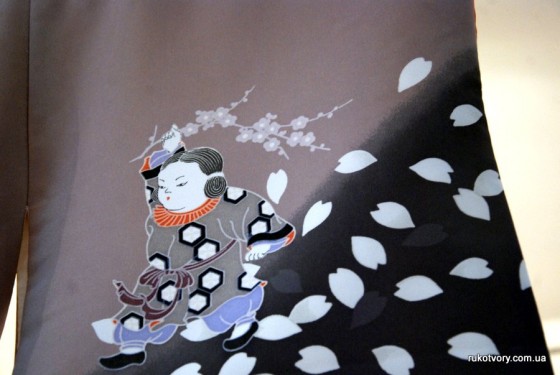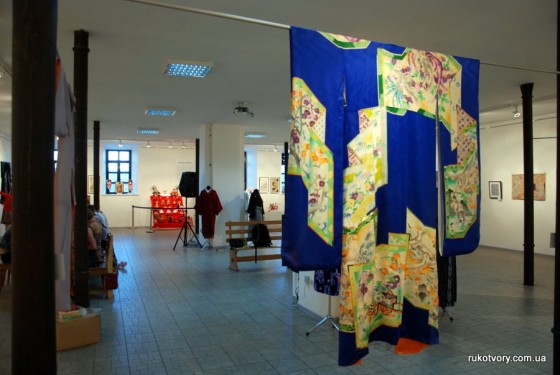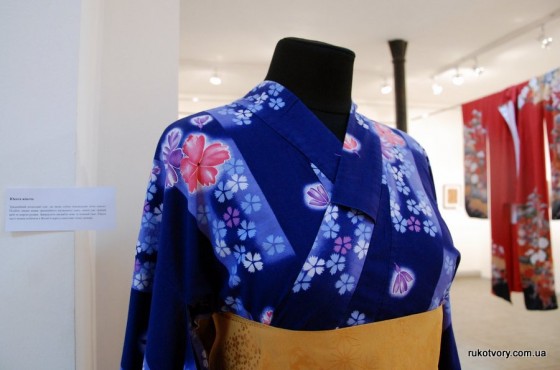 At the exhibit the audience will see a colorful and richly decorated kimono and furisode for unmarried ladies for the adulthood ceremony, the prom, and the wedding, cherry iromudzi (a monochrome colored kimono without ornaments or embroidery, which one puts on, when they go to a church or a tea ceremony, or some other official event). Black kimono kuro-tomesode with short sleeves and family emblems is richly decorated lower than the waist, it is worn by married women to official society events. It is worth paying attention to symbols, to which Japanese attach special meaning. Ornaments on the kimono cloth include various elements: sakura (symbol of youth), bamboo (flexibility), peonies (well-being, nobility, and courage), chrysanthemum (longevity), and peacocks (harmony and calmness, often present in wedding patterns).
Both adults and children become especially admired with Japanese dolls. Since ancient times they have been an obligatory attribute of family rituals and are used at folk festivals (matsuri). On Girls Day a kind of an exhibit of khina dolls is arranged. An example of it is present in the exposition. This is a multi-graded pedestal, covered with red cloth; it is a kind of a symbolic picture of the emperor's courtyard. Dolls are placed on the stairs (precisely according to their rank), and, as an extra decoration, small screens, lanterns, miniature plum and tangerine trees, which are a traditional decoration at the entrance to the palace, are placed next to them.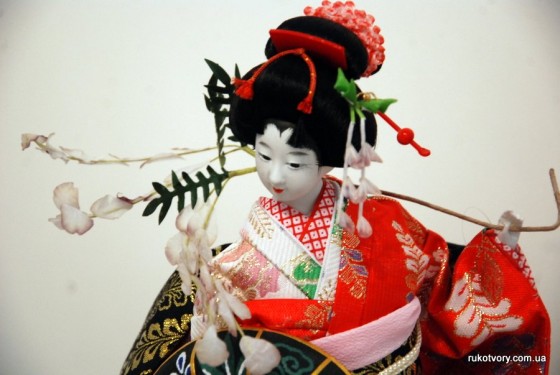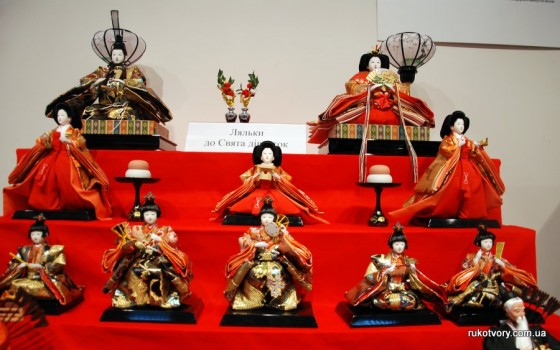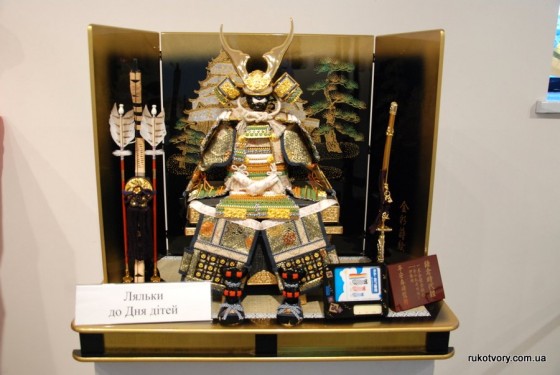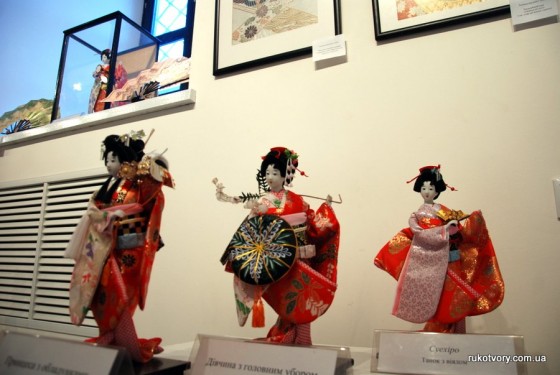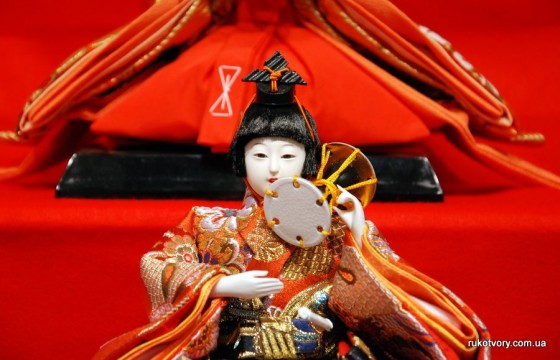 On Boys Day in Japan dolls depicting samurais in military clothing are popular: they wear helmets and weapons, which is a symbol of prayer to gods for the health of the future warriors. In the yards of the houses where boys live colorful flags resembling carps, a symbol of career growth, are fluttering. On the holiday it is a tradition to eat festive foods, rice cakes mocha wrapped into miscanthus or oak leaves, and sing festive songs.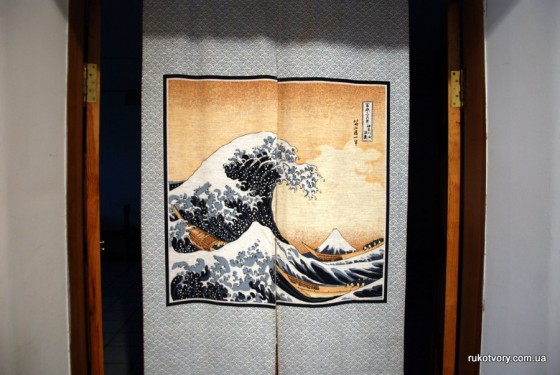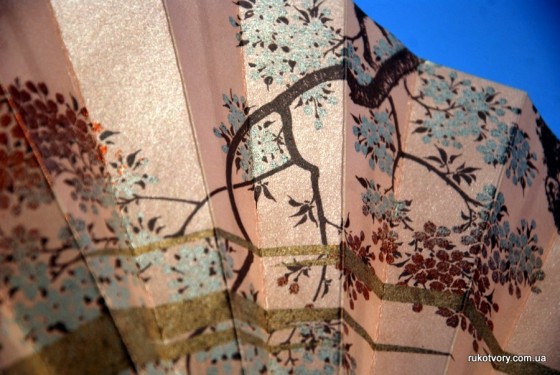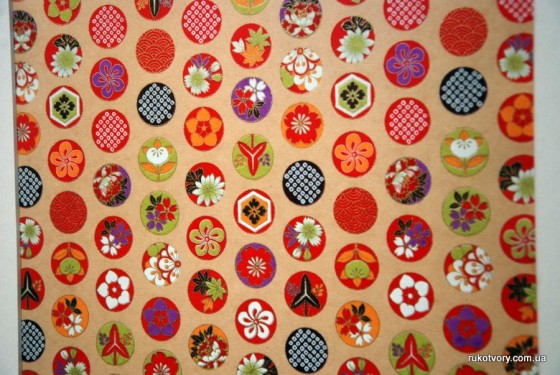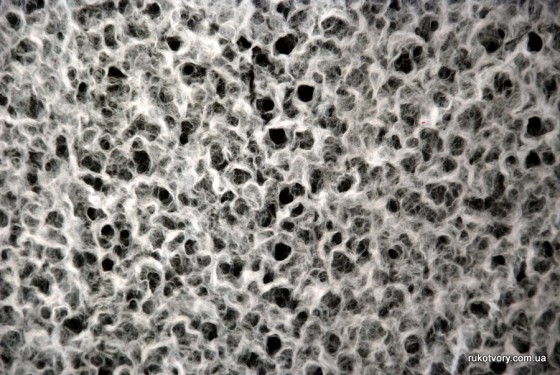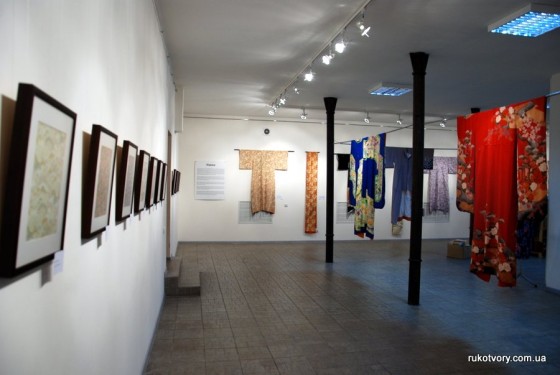 The connoisseurs of calligraphy will for sure take interest in the secret of making of Japanese paper, because Japan is the only country in the world where the tradition of handicraft production of paper has never stopped. It is included in the sphere of decorative-applied art as an independent aesthetic object. The extremely thin paper washi impresses with its texture which is as thin as a spider web. Like in other kinds of Japanese art, in paper making two trends have had their effect: simplicity, restraint, and expressed decorativeness. The roots of this tradition go back to late 1,000 BC, when poems were written and Buddha sutras were copied on the paper with rich ornament. Such paper was also used to frame horizontal and vertical scrolls and to make boxes and envelopes.
By Olena Shapiro, art historian, day.kiev.ua. Photos by Bohdan Hdal