Petrykivka painting lessons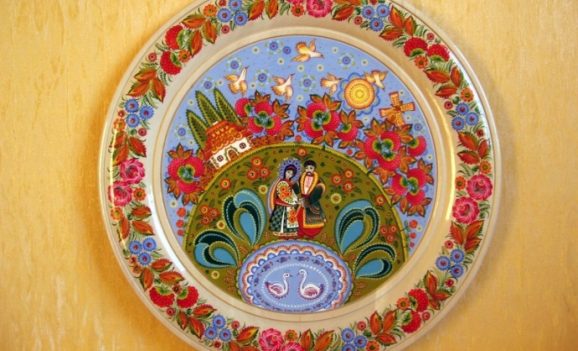 Event date:

April 15, 2011

17:00 - 18:30

April 16, 2011

12:00 - 13:30

Event location:

Museum of Hetmanship
Kyiv, Spas'ka Street, 16b
Phone: 425-55-49, 462-52-90
Details
Friday and Saturday, 15-16th April, at the Kyiv's Museum of Hetmanship an artist from the Petrykivka village – Halyna Nazarenko is holding the lessons of Petrykivka painting.
This time the master will teach people Petrykivka painting on wooden egg-shaped blocks. For each lesson it is advisable to bring some pre-treated wooden egg-shaped blocks: you should apply a thick layer of PVA glue on them and let them dry.
The lessons starts at 17:00 on Friday and at 12:00 on Saturday.
Duration – 1,5 hours
Price – 50 hrn
The Museum of Hetmanship has begun lessons given by artists originally coming from Petrykivka village. Every third Friday and Saturday of each month they are specifically coming to Kyiv to share the secrets of Petrykivka painting with all comers.
Photo by Halyna Nazarenko