Turkish Fiesta on the shore of the Sea of Marmara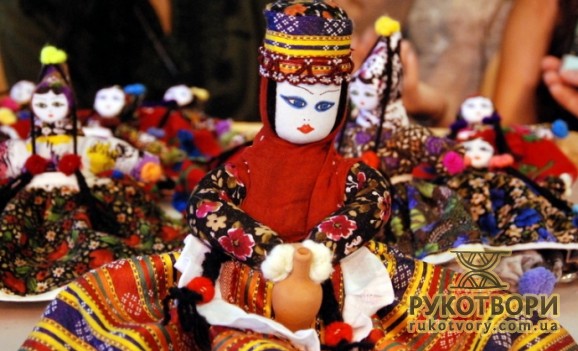 A week of a fair; several master classes with restless Turkish children; new friends and lots of communication. Ukrainian craftsmen introduced the people living over the Black Sea to the Ukrainian national embroidery, tapestry, Yavoriv toys and folk dolls (motanka). The main activities took place in the so-called Culture Park in the old quarters of the Büyükçekmece municipality which is located on the shore of the Sea of Marmara in Istanbul province. It was the place of conducting of the 13th International Festival of Culture and Arts.
An ancient spacious construction built in the XVI century was assigned for conducting of the exhibition-fair. Once it was used as a place of rest for travelers on the trade route between Europe and Asia.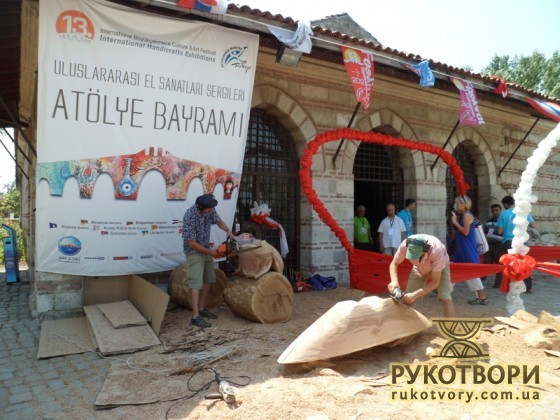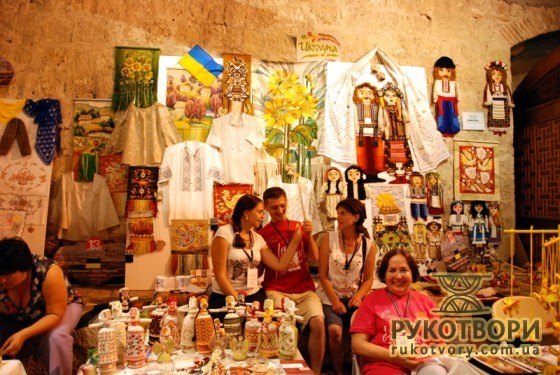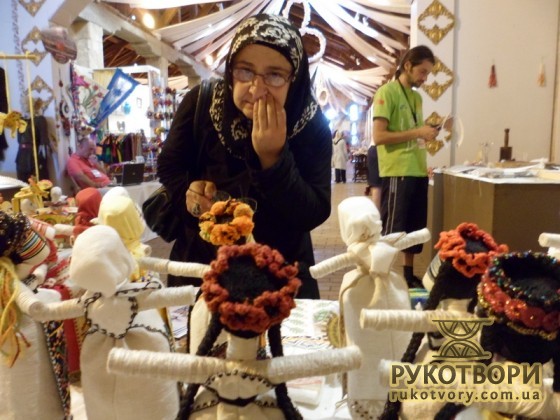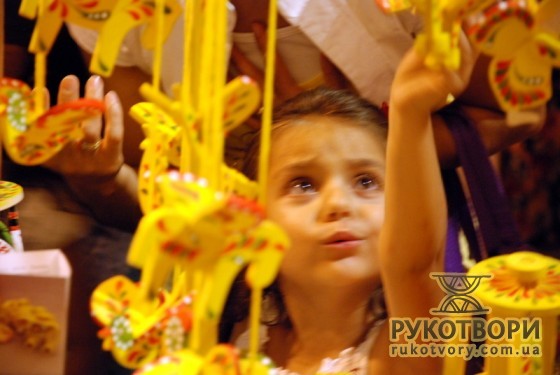 Craftsmen from Ukraine didn't only introduce the town people to their national crafts but also had possibilities to communicate with foreign masters and to see their handworks coming namely from Serbia, Macedonia, Kosovo, Northern Cyprus, Hungary and naturally Turkey.
The Turkish craftsmen placed the emphasis on carpets, fabrics, silver adornments and metal ware. Macedonian masters brought candles, pictures cut from wood; Serbians presented embroidery, Kosovo representatives – traditional silver filigree jewellery; Hungarians exhibited wooden and paper handiworks.
Larysa Pylyugina, embroidery master, Poltava region:
«It is great that masters visit different countries: this means communication, experience exchange; people collect impressions and later they want to make something different and new, want to continue creating things because they have lots of new ideas».
Oksana Kogut, a master of Yavoriv toy, Lviv region:
"It is a good festival. I liked very much the fact that Turkish people value their national peculiarities and things. They liked Yavoriv toy but it was clear that this toy is not a part of their culture. Children were drawn to it and came back again – evidently, they liked the master-class we conducted. For me, the main outcome lies in the fact that the toy rose great sympathy. The main task was to show this as one of the kinds of art we have. Turkish people were saying that the toy is of a high quality and they do not have anything of the kind".
Natalia Katrychenko, a doll-master, Kyiv:
"Only motanka-dolls in pastel colors remained sad during the festival: Turkish people did not pay any special attention to them in contrast to bright dolls from the Hutsul and Bukovyna regions. And it's not a wonder! Let's recall, for instance, ornaments on well-known Turkish carpets… It was like Turks were instinctively drawn to those dolls which were close to them in their color palette. As for the crosses on the dolls' faces – they were taken rather as a decorative component and no one even tried to make any assumptions about their symbolism."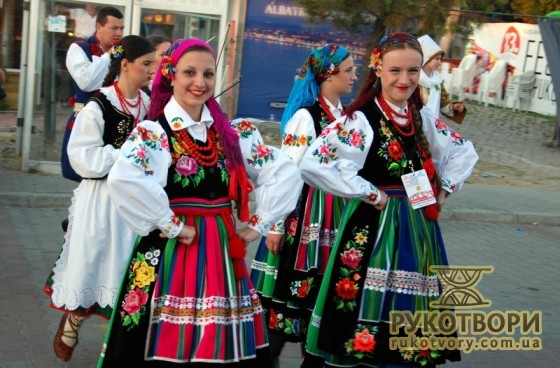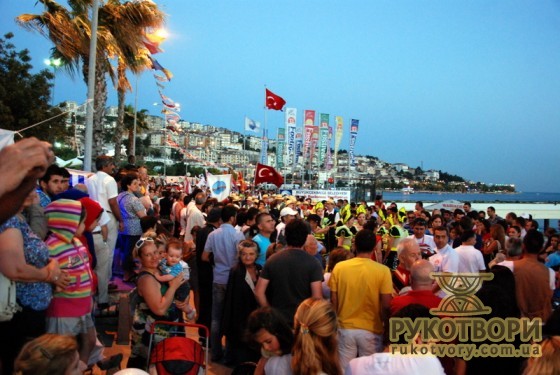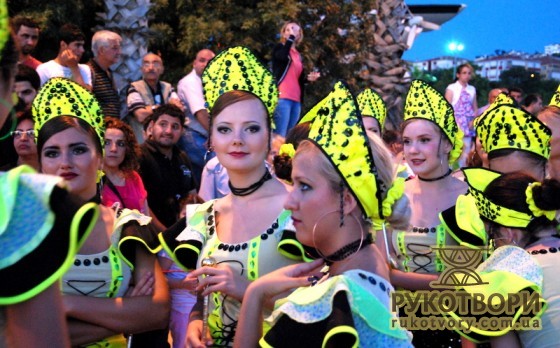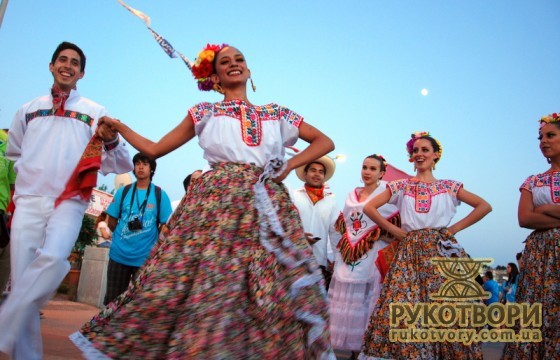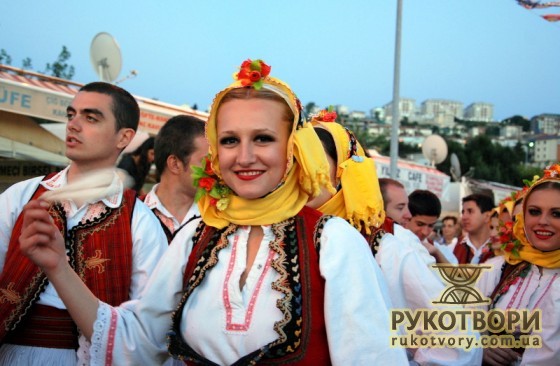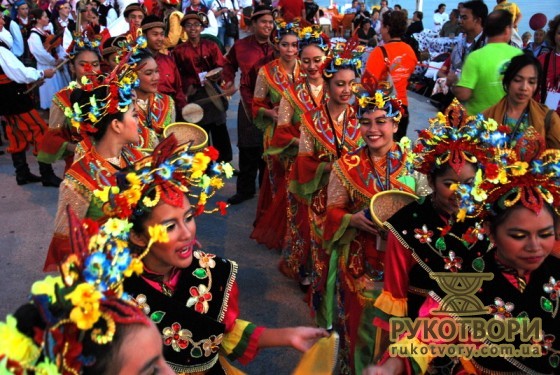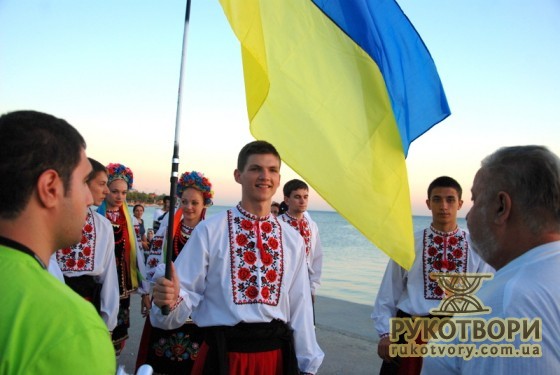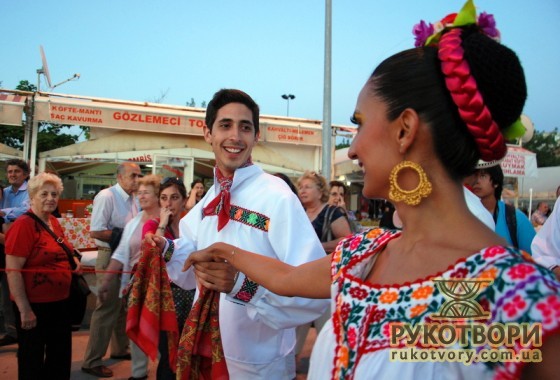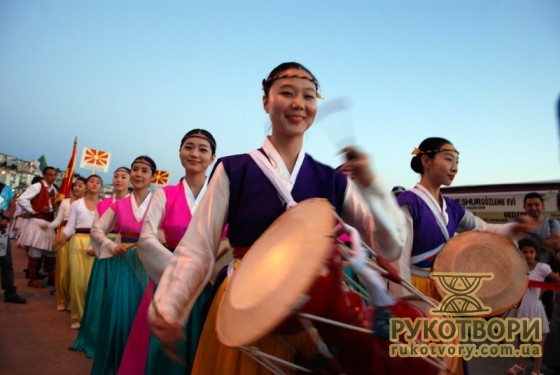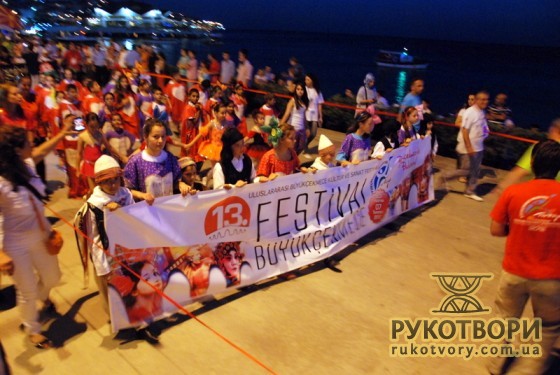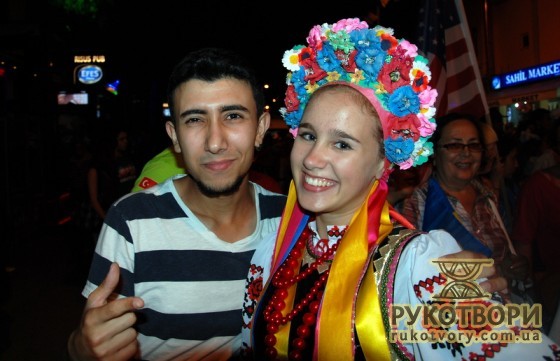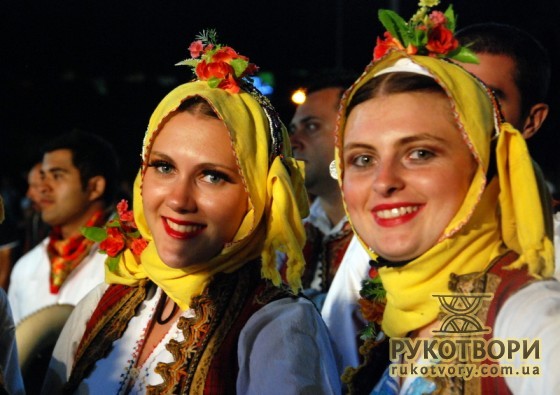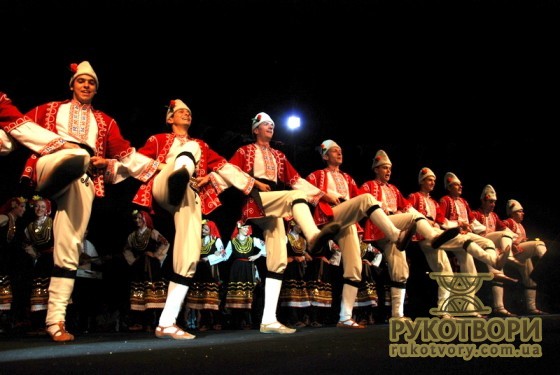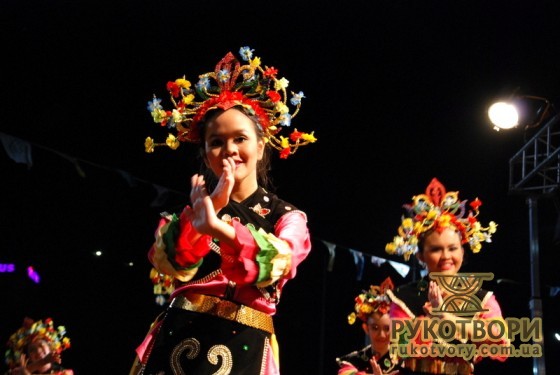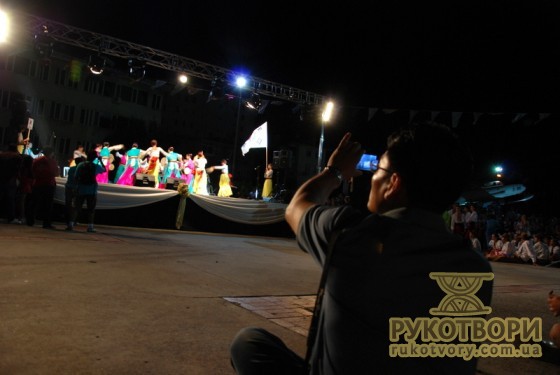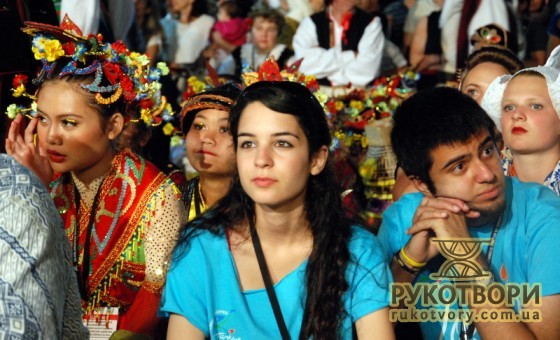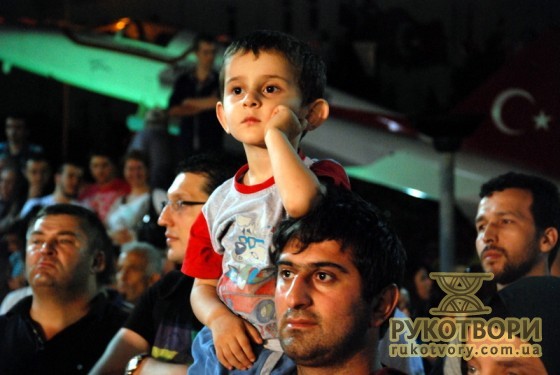 In general, about 1200 creative persons from nearly 50 countries of the world came to the cozy Turkish town. The greatest audience was composed of creative groups which gave performances at the main festival stage. All countries treated each other to their national dishes, conducted master classes; some masters created street sculptures. An exhibition of children's works was open in a separate room.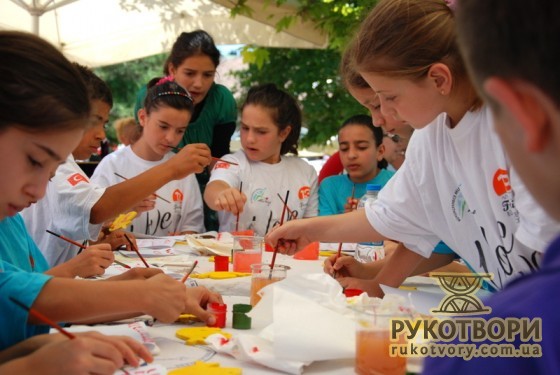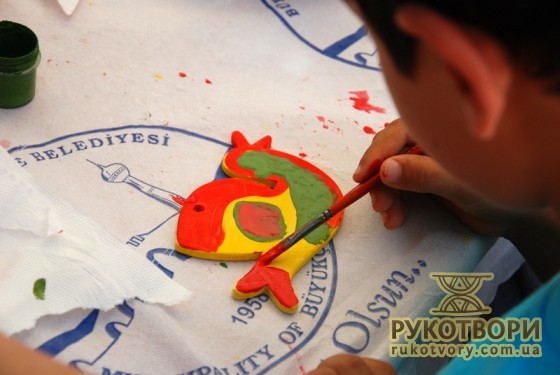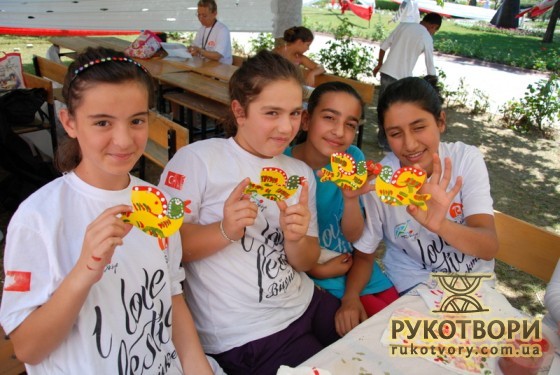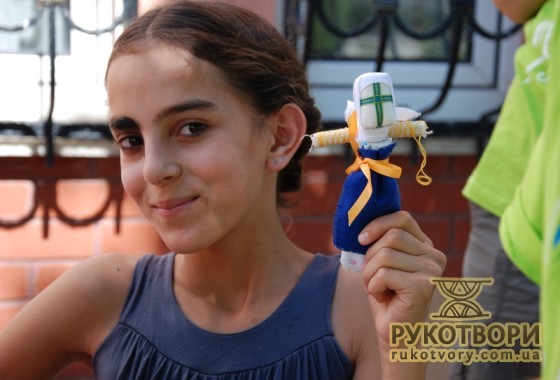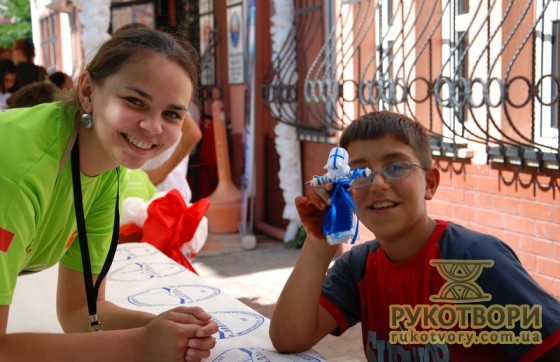 The festival abounded in representatives of such countries as the USA, Brazil, Bulgaria, Indonesia, South Korea, Netherlands, Spain, Kosovo, Macedonia, Mexico, Egypt, Peru, Poland, Slovakia, Thailand, Togo, Jordan, Russia, Portugal, Greece, Lithuania, Germany and Hungary. Ukraine was presented on the dance floors by a "Prolisok" group from Kirovograd headed by Anatoliy Korotkov.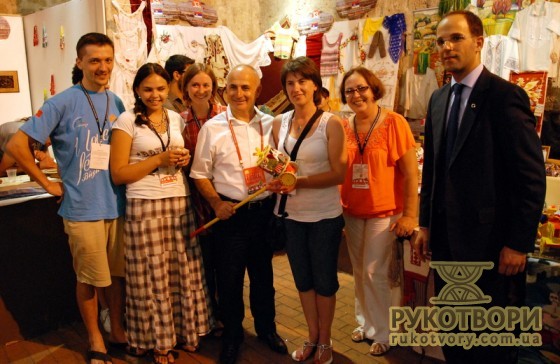 Hasan Akgün, the mayor  of Büyükçekmece municipality in Istanbul:
«For a town to become a model one, it is not enough to satisfy all the material needs of its inhabitants. Model cities are cities which have also created their own cultural and artistic base. Having resolved our material issues we have turned Büyükçekmece into a model town due to the art and culture activities under the support of people living here. This festival is an important confirmation of this».
The International festival of culture and arts conducted in Büyükçekmece was recognized as the best in the period of 2010—2011, according to the CIOFF version (CIOFF, the Intenational Council of Organizations of Folklore Festivals and Folk Arts, is a non-governmental organization in formal consultative relations with UNESCO).
Kateryna Kachur, Bohdan Hdal, "Rukotvory"
Translated by Olena Guda