Tree decorated with 10.000 Easter eggs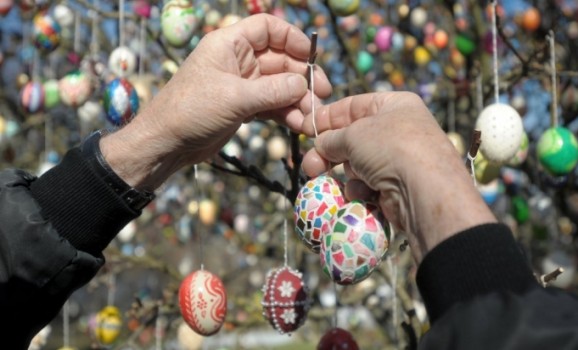 Volker Kraft puts the finishing touches on a tree that he has decorated with 10,000 hand-painted Easter eggs in his garden in Saalfeld, Germany, on March 21, 2012.
Kraft started decorating the tree in 1965 with 18 plastic eggs but as the tree grew, he has gradually increased the number of eggs every year over the past four decades.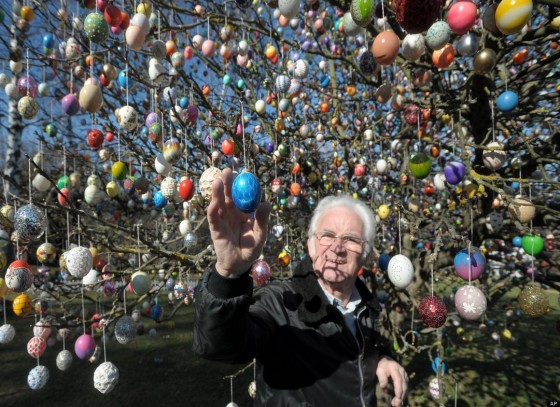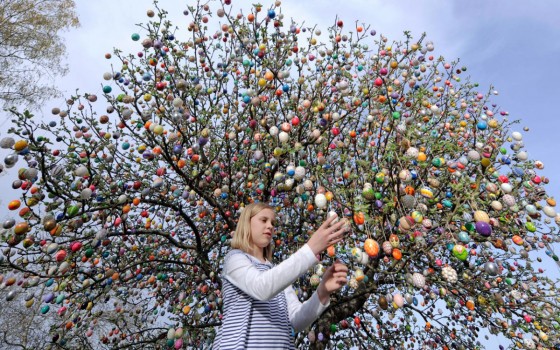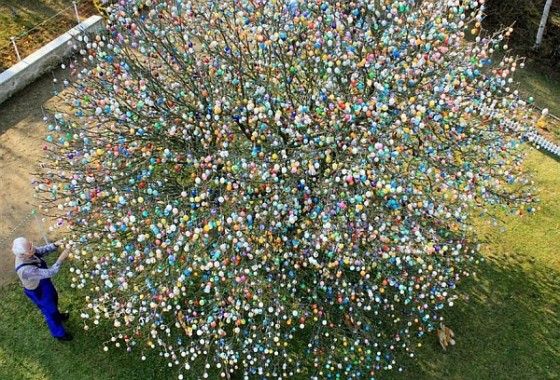 Last year, Kraft hung 9,800 eggs on the tree and this year's total bests that sum by 200 eggs. It takes Kraft and his family two weeks to hang all of the eggs on the tree.
hungeree.com, life.pravda.com.ua