Scythian gold has returned to the Ukrainian capital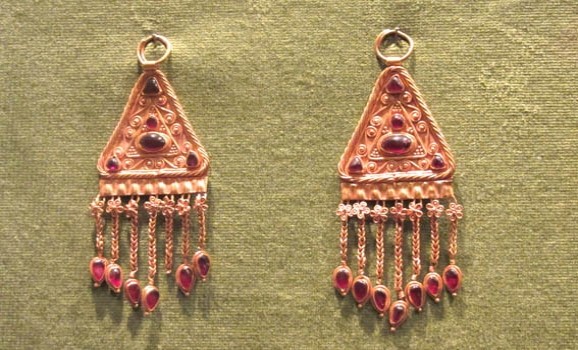 Soon, a collection of unique antiquities is to be exhibited in the Ukrainian capital: sculptures, ceramics, weapons made of copper and stone; clothes; decorations from gold, copper, enamel and precious stones. Not long ago treasures of lost civilizations returned to the National Kyiv-Pechersk cultural reserve.
All these gold and silver works of Byzantines, Scythians and Rusiches have been exhibited during the recent 3 years in the best USA museums and created a furor there. According to the specialists, the exhibits belong to the period of IV century BC — V century AD.
Kyivites will be able to see the ancient treasures in April. The exhibition is promised to be free of charge, so the people willing to visit it will only have to purchase a general ticket to the Kyiv–Pechersk cultural reserve which costs 25 UAH.
culture.unian.net
The photo by gazeta.lviv.ua