Pastry birds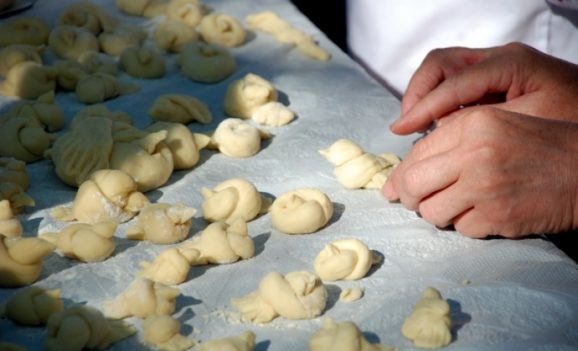 Birds came back from the South long ago. They have already managed to build nests and hatch their nestlings. However small children always enjoy ceremonial cookies in the shapes of birds traditionally baked at the beginning of spring to call the birds back to the native regions from the South. A master class in baking these tasty cookies was conducted in Pyrohiv in the frames of All-Ukrainian folklore festival called "Oreli" last year (2010).
Pastry skylarks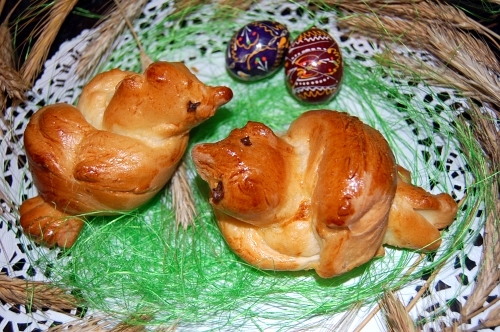 Components:
180 g milk
3 tablespoons sugar
0,5 teaspoon salt
1 small package vanilla sugar
1,5 teaspoon dry yeast (or 20 g fresh yeast)
50 ml vegetable oil
approximately 4 cups flour
fruit jelly or jam
Description:
Dissolve sugar and salt in the warm milk. Stir in sifted flour mixed with the yeast and vanillin. Pour in the vegetable oil and mix dough until it gets elastic. Let it rise for 1 hour. Afterwards divide the dough into sections the size of two walnuts. Open each piece, grease it with fruit jelly or jam and make twisted rolls. Nip the edges carefully.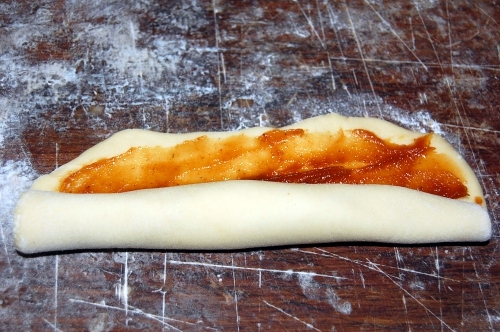 Make a knot from each twisted roll. Flatten one end and make a cut forming the tail. Shape the other end into the head and the beak.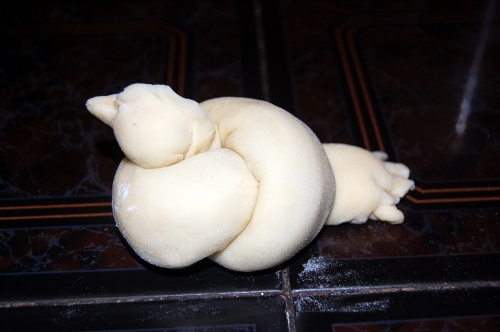 Insert cloves to the places where the eyes should be.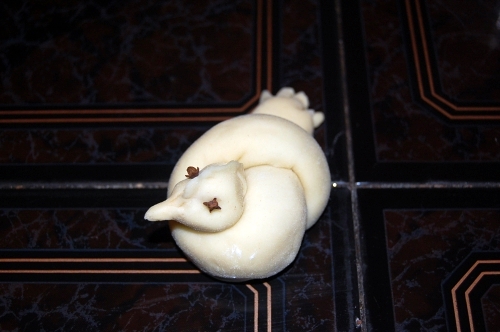 Brush the birds with a stirred egg and bake them for 25 minutes at 180C.
Transcarpathian honey-cakes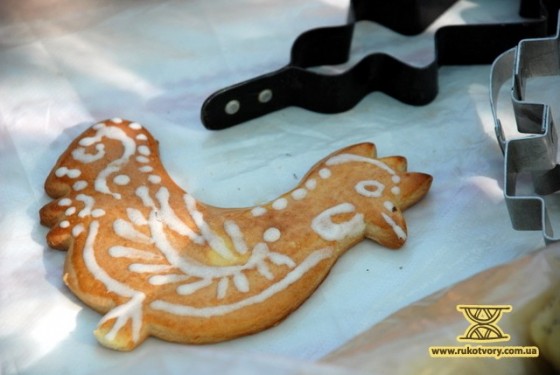 Components:
150 g butter
10 tablespoons milk
3 tablespoons honey
3 eggs
½ liter sugar
½ teaspoon baking soda or baking powder
6 cups flour
Description:
Mix butter, milk, eggs and sugar and melt the mass over a water bath. When the mass becomes homogeneous, stir in 6 cups of flour. Make dough and add ½ teaspoon of baking soda. Mix the dough again. Roll the dough and cut out cookies using special forms. Brush the cookies with a stirred egg before putting into oven.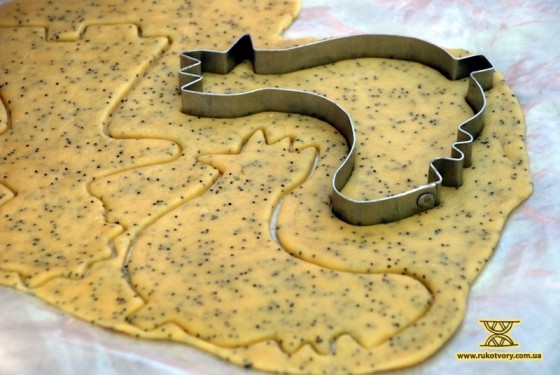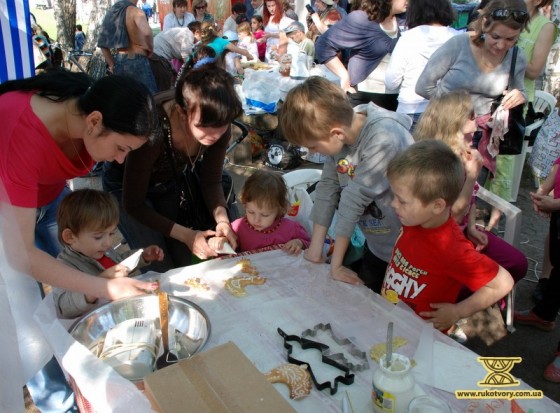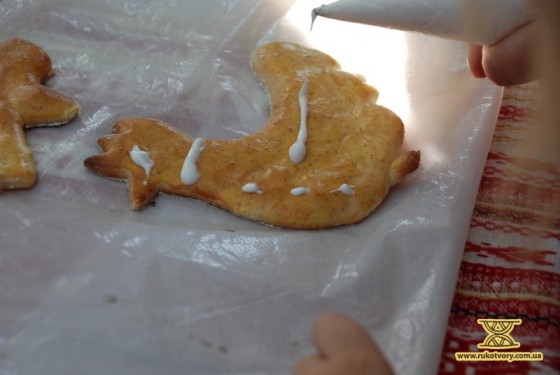 Kateryna Kachur and Bohdan Hdal (photos)
The recipe and the photos of the pastry skylarks – cookorama.net
Recipe of the Transcarpathian honey-cakes – from Leonida Pronchuk, a master of traditional cakes