How to make a greeting card in the ethnic style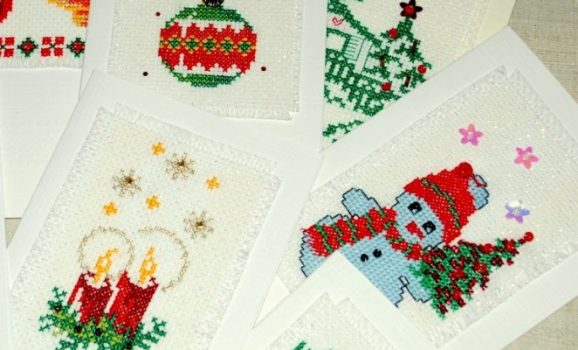 This pre-holiday period is the right time to write greeting cards to relatives and friends. If you want to pleasantly surprise them it is worth trying to make a card with your own hands and to decorate it in the national style. Tetyana Protcheva, a master of embroidery from Kyiv shows everyone the process of making such cards.
The following will be required for the card:
Coarse cloth (canvas) sized 15×10 cm (the master recommends АIDA 14 fabric, color of milk);
cardboard, color of milk, sized 20×20 cm;
mouline threads of red, green and yellow colors;
accessories (for instance, beads) and hot-adhesive crystals for decoration;
two-sided scotch tape;
a needle with a blunt tip;
scissors;
embroidery pattern.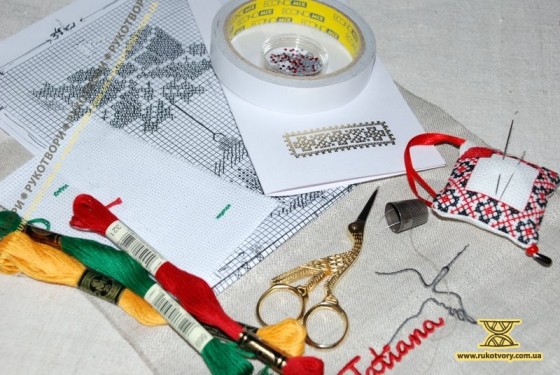 From the cardboard, cut out a square sized 20×20 cm and fold it in two. The size of one side of the card will make 10×20, which corresponds to the European standards. Apply two equal strips of the two-sided scotch tape as shown in the photo below.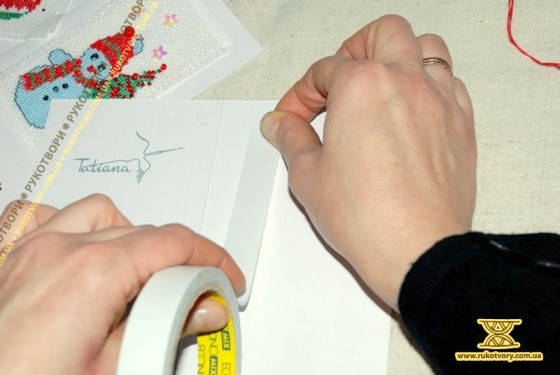 Instead of cardboard, a ready-made white card can be used. This will simplify the task significantly.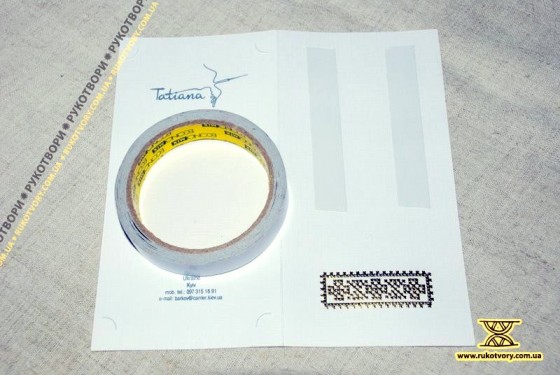 Embroider the chosen pattern in the center of the cloth (15×10 cm) using two treads. If you wish, you can make your own pattern on the area of 62×34 squares (each square stands for one cross-stitch)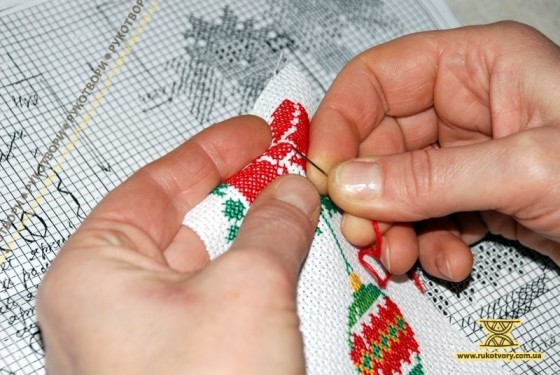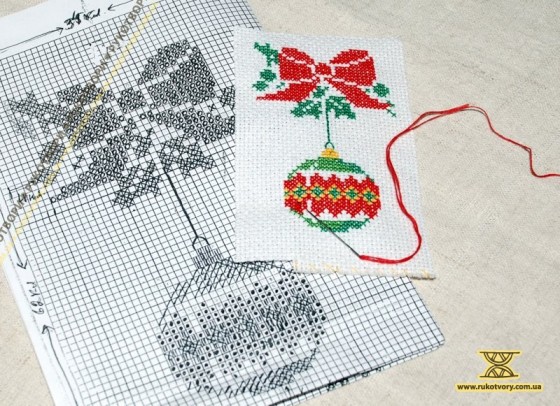 Decorate the pattern using fringe: pulling out three canvas threads from every quarter.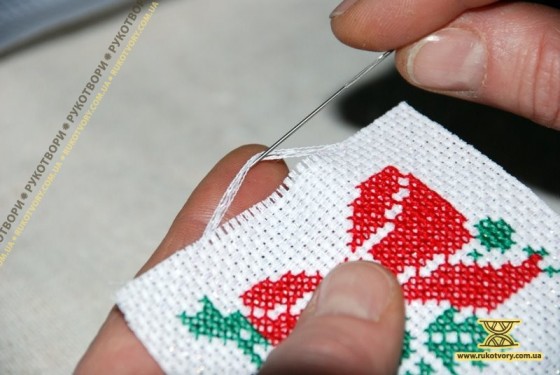 Attach the ready pattern to the card using two-sided scotch tape (don't forget to remove the protective film).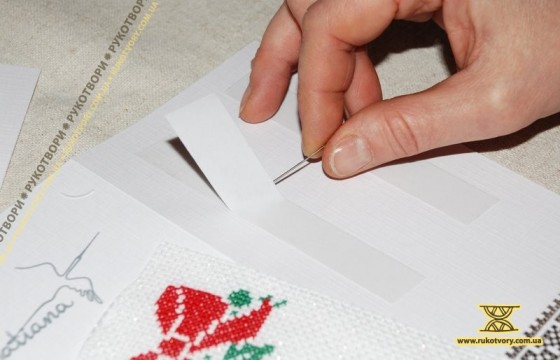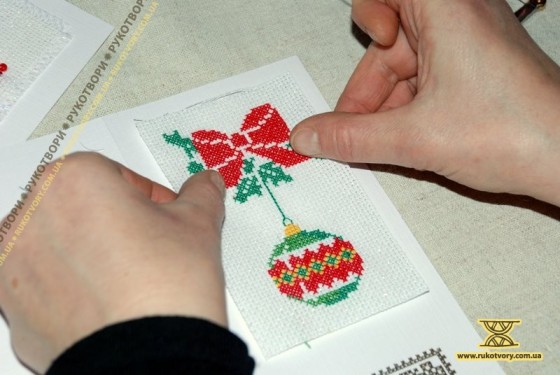 Decorate the embroidery by different accessories: beads or gems. The master has chosen Swarovski gems that can be found in each sewing shop.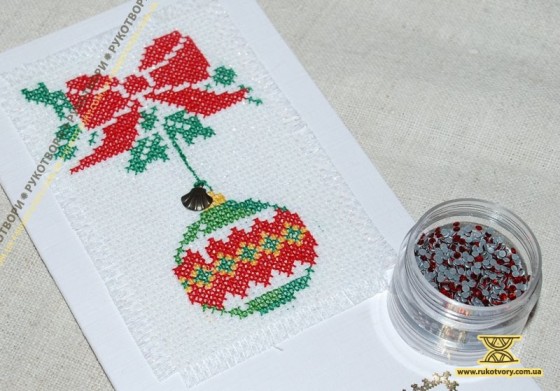 The card is ready for you sincere and warm wishes.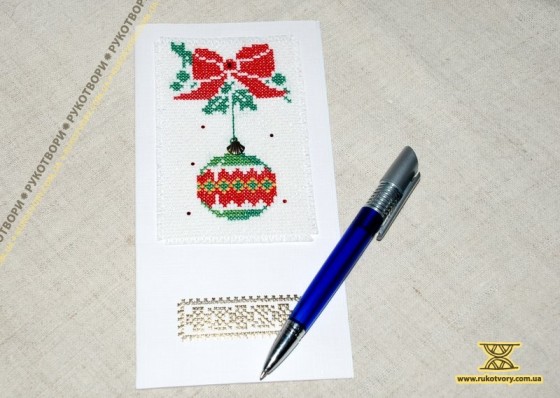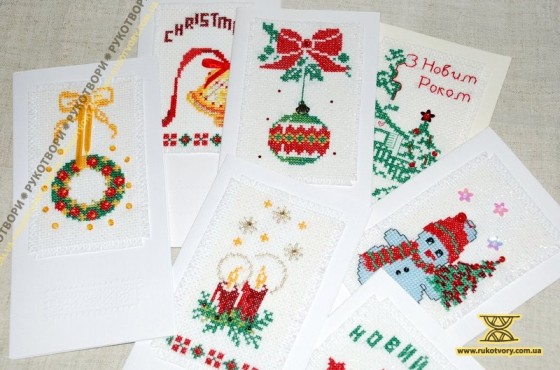 The master class was conducted by Tetyana Protcheva
Photos by Kateryna Kachur