A haystack-shaped hotel has become the winner of the all-Ukrainian design contest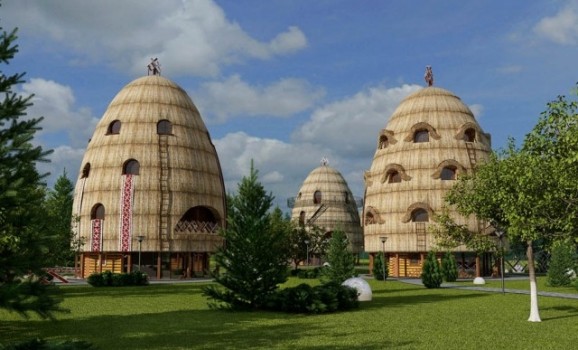 A large-scale design contest called Ukrainian Design: The Very Best Of has taken place in Ukraine this summer. All people who had wish could participate in it: works were to be submitted in accordance with different specified categories, Graphic, Industrial and Digital Design being several of them. Inspired has written an article about one of the winners in the Environmental Design category.
Levko Davydyuk's project called "Three haystacks" represents a concept of a restaurant-hotel complex built using ethnic motives in its design: starting from the overall appearance and down to small details. Three buildings are haystack-shaped and the landscape reminds of Volyn region embroidery patterns. The author of the design informed us about the history of its creation and told us how real the possibility of the project implementation was.
— How much time did it take you to create the contest work?
The idea had been forming for about a year, prior to the contest beginning. The main task for me at the time was implementation of an interesting idea. I spent four months at its detailed development.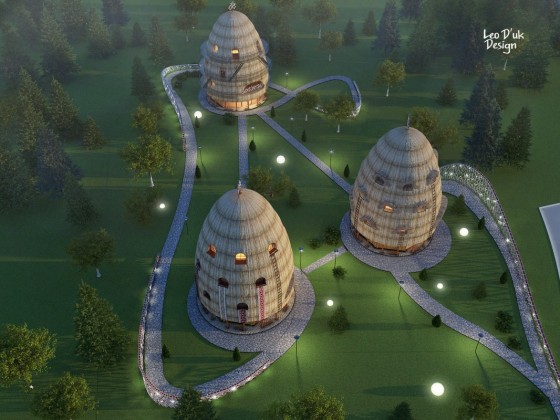 — When did you finally decide upon your future occupation in life?
At the age of 5 I already used to build houses from LEGO; at 10 I made my first efforts to design a building. All this specified my future profession afterwards.
— To your mind, how important a diploma is for a designer?
The diploma was not of the highest priority for me while in the Design Academy. I received my education participating in real projects. Already starting from the first year of my studying I had completed projects and this facilitated positive experience.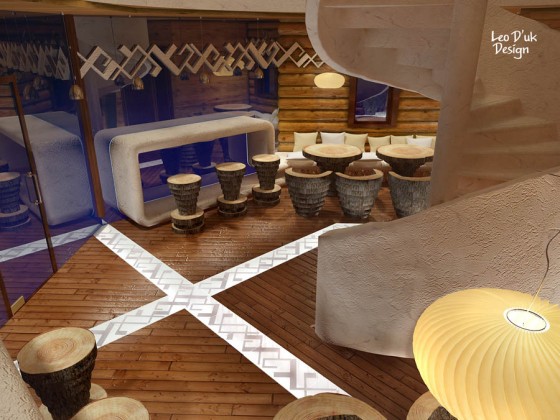 — What are you doing at present?
At present I am occupied in interior design development for a Kiev apartment, for the program "Repair plus" (1+1 TV channel). Besides, I am busy formulating a public garden concept for the central part of Lutsk.
— What problems of "Lviv" design understanding did you have to face?
Lviv is rather a European and an interesting city; but often I do not understand conservatism of the clients with which I happen to work. They are usually reluctant to accept minimalism aesthetics and try to overload the interior with a great number of details in order – as they see it – to confirm their status.
— Are there any chances of implementing the project of the contest work in real life?
As for the project implementation, the effort is being taken to raise interest to the project in the Bukovel administration but the issue remains open. We continue to search for ways to implement the project because any designer is judged primarily by his completed works.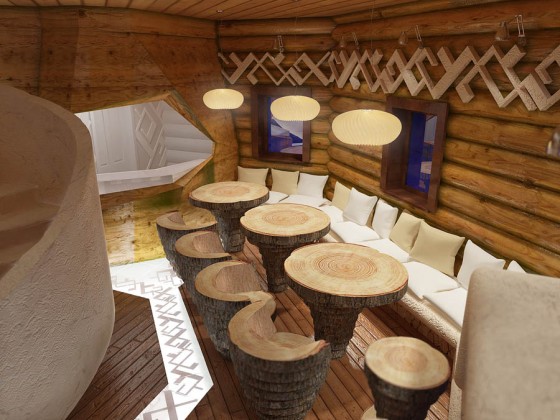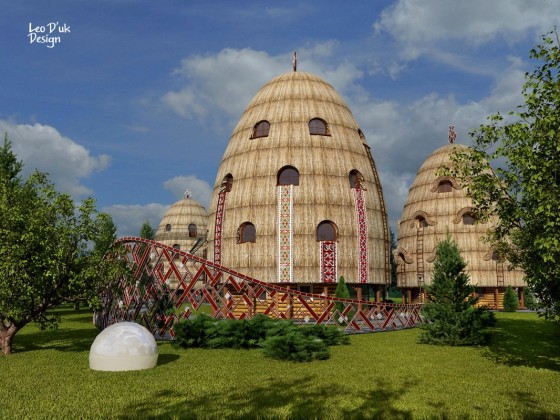 Translated by Olena Guda