120 meters of a fence painted by "Petrykivka" in Dnipropetrovsk region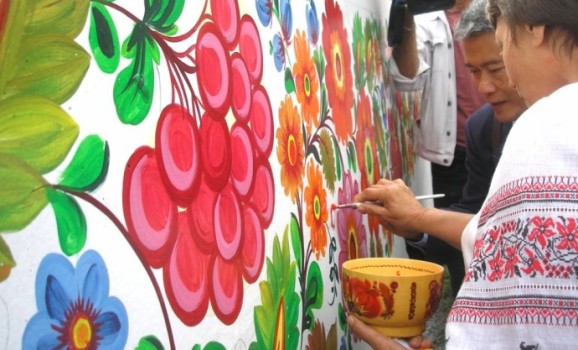 On 23rd September, representatives from the National Ukrainian Record Register and Ukrainian Book of Records registered a new record: the largest ornamental handmade painting in Ukraine.
This guelder-rose and flower painted frieze 120 m long and about 80 cm wide has decorated a fence in Petrykivka village in Dnipropetrovsk region. The total area of the painting equals 93 square meters.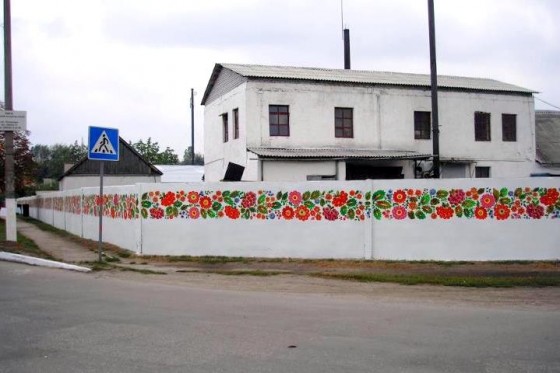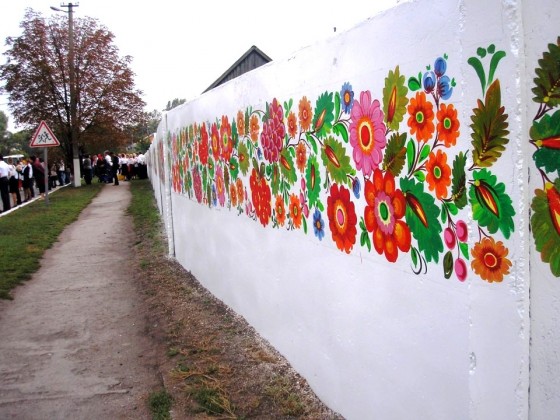 In accordance with Radio Svoboda, Lana Vetrova, a representative of the National Record Register of Ukraine, said that this was a Ukrainian record which should become a world record, too.
"It's an example of how it is possible to transform an ordinary grey fence into a work of art. We will further promote this record so that it will be included in the world heritage because Petrykivka painting is unique; there's nothing of the kind in the entire world" – Lana Vetrova informed Radio Svoboda.
As mentioned by the painting creators – some local artists – for the decoration they used 30 kg of enamel paint of 10 colors.
The ornament was created in accordance with a corresponding sketch and under a guidance of 13 Folk Masters of decorative Petrykivka painting. The work was completed by 30 professionals with the assistance of more than a hundred of students from the local center of children's creative art, Petrykivka art school and the specialized school.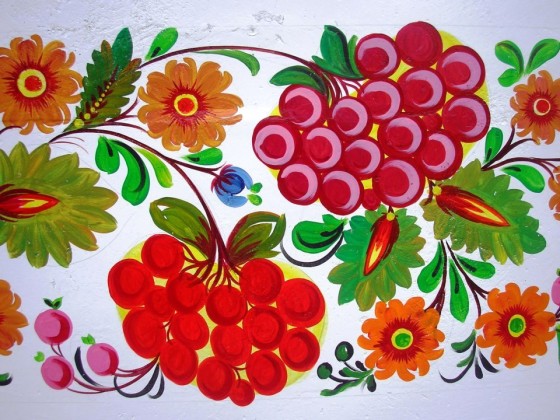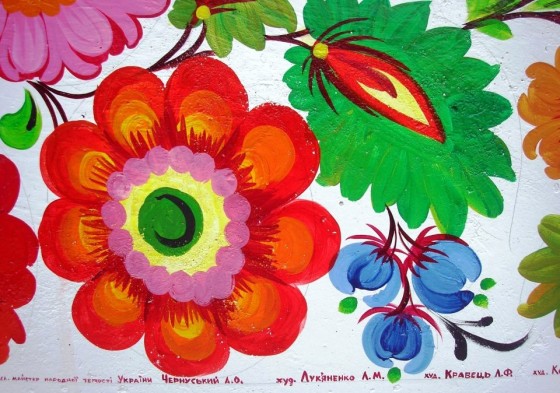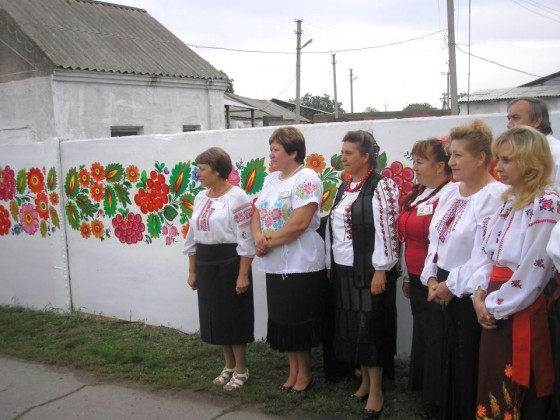 In accordance with the masters, the ornament of the record "running" band implies the infinity of the life movement and the connection among different generations of the Petrykivka folk artists.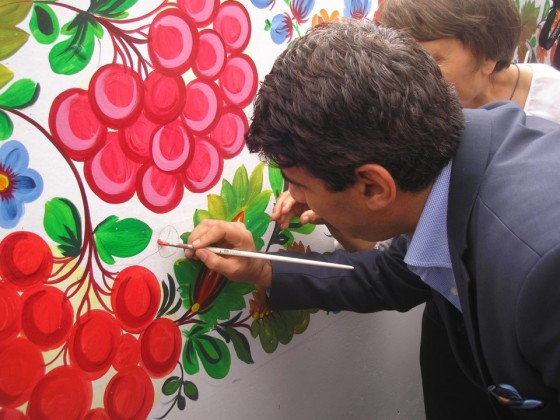 The decorative Petrykivka painting originated in the ХVІІІ century, it started as interior wall painting in the Dnipropetrovsk region. At present it is the visiting card of Dnipropetrovsk region and the Ukraine as a whole.
radiosvoboda.org
Photographs by Yulia Ratsibars'ka
Translated by Olena Guda